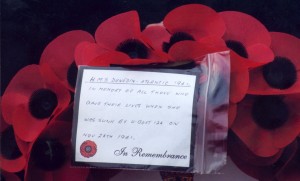 On these pages you will find the names of all the members of the ship's company who were on board on 24th November 1941, when the torpedoes struck. The lists are divided into those who died (and whose names appeared on the Roll of Honour published in the weeks following the sinking) and those who survived. The names on each list are in alphabetical order, divided into 'Royal Navy', 'Royal Marines' and 'NAAFI Staff'. On the Crew Pre 1941 page is a short list of men known to have served in Dunedin but who had left before 24th November 1941, some of them only a few days or hours before she sailed for the last time from Freetown.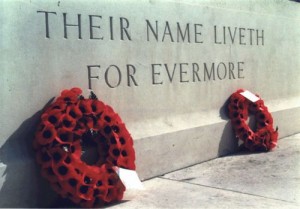 The ranks which appeared in the Roll of Honour were later updated to reflect the men's final advancement. The updated ranks appear in the entries on the Commonwealth War Graves Commission web site and are reflected in the list below. I am indebted to Elspeth Dennis for painstakingly going through every Dunedin entry on the CWGC site so that we can accurately reflect the correct ranks.
Click on the links within the pages to go to the appropriate section of the list. Where we have a photograph or information (or both) for an individual member of the ship's company, the entry is a clickable link to details of that individual.
If you have photographs or information that you would like included on this page (or if you would like the existing entry modified) please contact us with the details.
You can also see information on Dunedin's officers on the excellent Unit Histories web site.
In addition to the ship's company we also have details of the following Non-ship's company but with a significant Dunedin connection :-